You can feel the changes coming. Your company is building to a tipping point, and you can feel the tension of opportunity for growth.
If that statement resonates with you, you have come to the right place. It is my mission to be a mentor and catalyst to clients who are poised to take the first steps on their journey to growth and the pinnacle of their brand's potential. I embolden my clients to reach higher and dare to operate in environments where their competition dares not venture. By building confidence and comfort in a growth culture, I help clients push to the outer limits of their potential and reach the self-actualization of their goals.
Crossing the Chasm
from Surviving to Thriving
The days of operating in a vacuum are over; there is more competition and digital noise than ever before. Over 77% of American's have a digital device exposing them to over 4,000 pieces of branded content every day. If you aren't engaging with your potential customers in a meaningful way, you are a missing out. Businesses have access to more marketing data and analytics than ever before, making engagement and marketing a measurable expense. No matter the industry, there are better ways to separate yourself from your competition and effectively tell your story by building a strong brand, clarifying your value, and telling your story to the right people at the right time using the right media.
After 20 years of military service, I found myself free to move about the country and find my new home. Since moving to Colorado, I have taken advantage of the amazing amenities that the mountains have to offer. I have seen Mountain Goats up close and am constantly amazed at their willingness to thrive where others cannot survive.
Tenacity is not a four-letter word; be bold in all you do. I believe in having a purpose to move and motivate people to make an impact on others. My purpose is to help my clients do their best work by helping them truly understand their products and services, and how to best communicate effective messages to specific audiences. I am a weird mix of right- and left-brain personality at the intersection between creativity and analytics.
When I'm not working with my clients, I work as a Communications Analyst for the Department of the Interior. My experience includes 10 years of senior-level organizational leadership and project management experience in the United States Army, public relations experience working for a Member of Congress, and executive-level management for a large foundation. My education background includes a Master's In Strategic Communication and an MBA. If you haven't noticed yet, the gears in this machine never stop turning.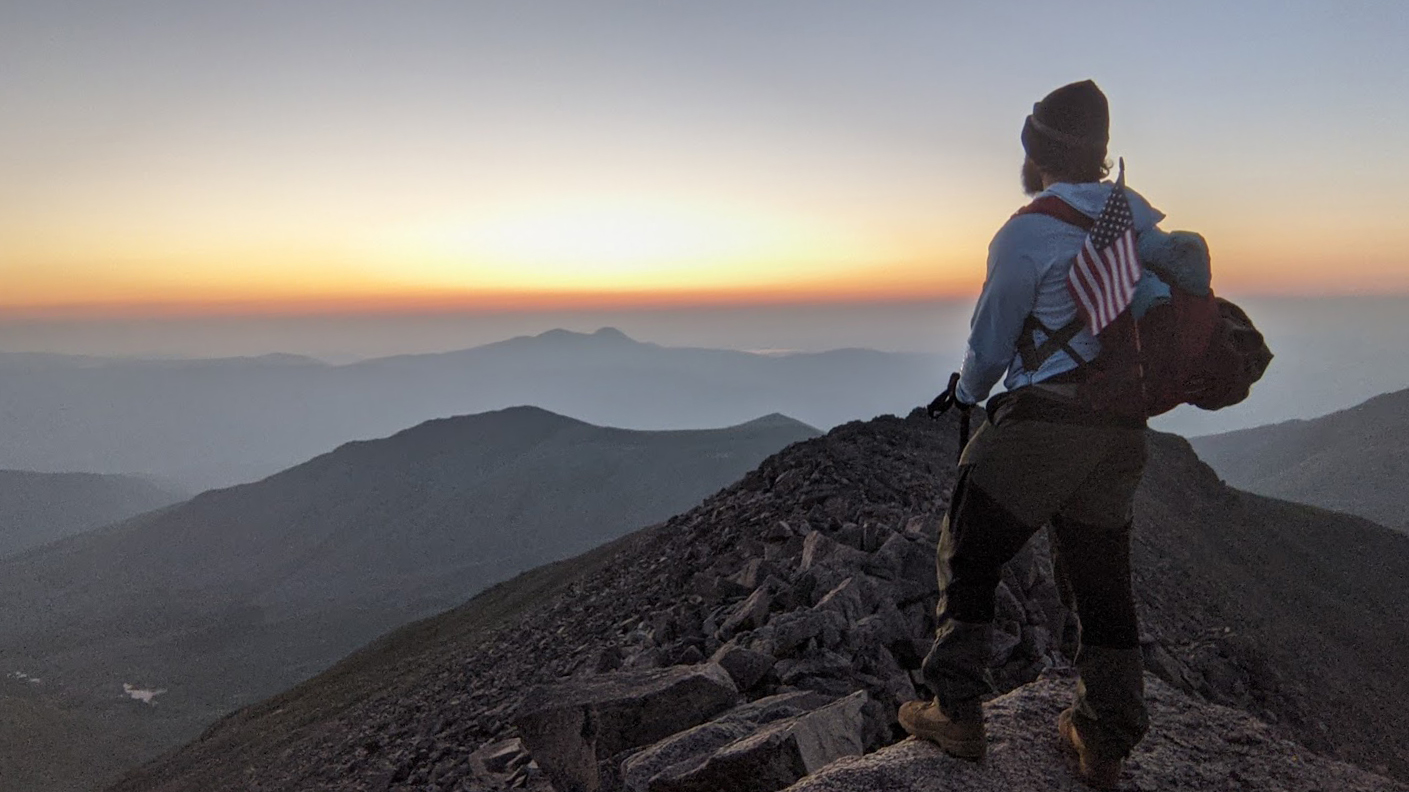 I am energized by helping motivated and driven people who want to make an impact through their products, programs, and services. I am a driven and competitive problem solver, bringing my passion for business and communications to my clients. The word "can't" does not exist in my vocabulary.
Not everyone can be the perfect client. I have had my share of clients who were just not a good fit. Some potential clients want a quick turnkey digital campaign that bombards potential customers with digital ads; this method is not always the answer. I look at brands as holistic living breathing things, and if one of those parts is done wrong, the whole house of cards will fall. My marketing strategies go much deeper than the surface, allowing clients to have a better understanding of their brand, and their customers. 
Marketing happens in an ecosystem with a mix of integrated media strategies. If you only want Facebook likes and digital ads on the cheap, my services are not a fit for you. I start from the foundation of the brand and build the strategy from there.
"Pioneers! O Pioneers!
Follow well in order, get your weapons ready;
Have you your pistols? have you your sharp-edged axes?
Pioneers! O Pioneers!"
-Walt Whitman
I am looking for ambitious and driven entrepreneurs and business owners who want to grow their business or organization. If my clients are not committed to these values, no amount of strategy will work. An undertaking like this demands time and attention; if the client cannot commit to the challenge, it will fail. Many businesses do well enough to survive; I want to help  businesses thrive. If sales or revenues are stagnant, something new needs to be done to draw in more clients and customers- and I can help you draw them in.
" You have got our wheels turning in a way we haven't thought of before. And it was so helpful to walk through so many different things. People have tried helping us with this stuff in the past, but it never stuck in my brain. All this active practice actually has some of it making sense to me for once. You are great at connecting and making this whole process a lot more comfortable. Thank you! "
THiNQ Success LLC
"I started working with Dave when I needed someone to fix my website. My previous designer and web manager was trying to keep up with our fast pace with an outdated system. Dave was able to quickly design our website to meet our needs and migrate all of our staff emails (24) to a new web host. He also got our Google search increased from nonexistent to number 4 in organic searches. After seeing what he was capable of I asked him to stay on and help us with our marketing and communication efforts to increase our capacity to help those who are suffering with addiction. He has played an integral part of our company and has helped us solidify our brand and how we communicate to each audience in relation to our business goals."
"I met Dave in college through some volunteer work we both did with veterans on campus. I asked him if he could help me with my marketing and understanding the market better. I never expected to get what he gave me. He built me an amazing website that highlights my portfolio of projects and what kind of contractor I am. There are so many roofing and construction companies in Colorado that it is hard to differentiate yourself from the crowd. Dave definitely helped me stand above the crowd. I never expected the detail he put into everything he did from the font in my logo to my target audience personas in my marketing plan. He changed the way I think about acquiring customers."
"A major concern of our member has been the transportation infrastructure (or lack thereof) in Anoka county. Covering 21 very different municipalities within the county, we wanted to see if we could identify enough common ground among key stakeholders so we could better advocate for our region with a more unified approach. Despite the unforeseen COVID pandemic, Dave was able to manage the project and reach all deliverables within the projected timeline. Dave conducted research on 21 municipalities, interviews with key stakeholders across the county, and executed a county wide survey to gain perceptions of transportation and infrastructure from chamber members. Dave's work provided a solid foundation for the MetroNorth Chamber to move forward with building a transportation coalition to empower the voice of Anoka County's business community. "  
"I selected Dave for a special project to create and publish the standards and conduct manual for the 2nd Brigade, 34th Infantry Division. This all encompassing document acts as a living policy, which impacts the conduct and discipline of over 3,000 Iowa National Guard Soldiers. Due to Covid 19, he worked remotely, so I did not give him much guidance or oversight on the project, just some simple direction and vision and let him loose. Dave made quick work of the project, and developed a great product that we will use to shape the future of our Brigade Combat Team. I extended his orders so he could build several other products that will be used to guide the career development of soldiers at all levels of the organization. I was extremely happy with his production and contribution to the Iowa National Guard."  
"Dave completely changed the way my office communicates with our constituents. His understanding of reaching audiences of different generations and media consumption is unmatched from any consultant I have worked with in the past. He's been a great asset to our office's branding and outreach efforts."  
"Dave's communication assessment of our organization really gave us valuable insights into ways to improve our communications both internally and externally. His internal communication survey of 100 of our employees gave us great data to get a pulse on the way we currently communicate with our employees and clients. "