Most marketing agencies sell you services they want you to pay for, not the ones you need. They'll sell you all the products and services  they have in order to pay for salaries and overhead. At Mountain Goat Marketing, there are  no unnecessary salaries or overhead. With a stable of creative contracted professionals, I can help you reach your specific communication goals with quality services at a reasonable price.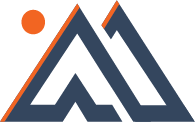 Just because I can provide a service, however, doesn't mean you need every service. Your business goals are specific to how you sell your product or provide your service. By assessing your current situation, I can develop a tailored plan to meet your individual communication needs. I absolutely hate cutting out important foundational brand work and going straight to digital marketing solutions; not every client needs digital ads, but agencies seem to sell that as the only solution. I build from the ground up to make be sure you have a strong foundation for your brand and then build the strategy to meet your business goals.
Before you can tell your audience why you matter in their life, you must understand the current state of your communications. You need to build a strong foundation for your brand, which all other messaging and strategies will grow from. If you don't have a solid foundation, you are making life harder for yourself.
COFFEE
This is my favorite part: getting together for a commitment free conversation about your business and your goals you want to reach. I love meeting people who are putting in the work to build or grow a business; your story is important, and I want to hear it! Once I have a sense about your product/services, we can decide if you have enough trust in me to assess your current communications and develop a proposal to solve your marketing needs.
BRAND ASSESSMENT
Assessing your current brand and communications is the best way to build a successful strategy to reach your business goals. My assessment process entails an in-depth analysis of your organization, your objectives, and your past and current communications and marketing efforts. This assessment is designed to develop a careful understanding of your strategic plan, content, social media, collateral, website, logo, and more.
SERVICE PROPOSAL
Once I understand your marketing and communications needs, I will offer you a proposal with a scope of work, deliverables, and price. Up to this point, your cost is NOTHING; once you review the proposal and we agree on the scope of work and deliverables, we can begin the real work. My proposal process is an open conversation where my clients can ask questions and make certain that my proposed work will help them reach their goals.
RESEARCH & DEVELOPMENT
After the proposal is finalized and the contract for services is signed, the research and development process is dependent on the needs of the client and the strategy outlined in the proposal. Some clients need the whole works (logo, style guide, website, brochures, ads, etc.), while others only need business cards and some digital advertising. It all depends on the strength of the brand assets and what the end goals are. This stage includes (but is not limited to):
Competitive Analysis
Value Proposition
Customer Personas
Journey Maps
Social Media Strategy
Content Development
Collateral Creation
Logo Design
Web Design
Photography
Customer Surveys, etc.
STRATEGY EXECUTION
As Mike Tyson so eloquently stated, "Everyone has a plan until they get punched in the face." Once all the marketing strategy is fine-tuned and all the research is completed, it is Go Time. In the execution phase we begin to make dreams a reality and execute the plans and strategies we have made. This will be the time involving the execution of any strategy created to reach an end goal.
MEASURE & REFINE
What gets measured gets managed; I am a firm believer in measuring results. With web analytics and other metrics, we would see if our strategy yielded the results we expected; if not, we will adjust and continue to refine our efforts. Some measures may be in the form of website traffic, while others may be in direct sales, or customer satisfaction on review platforms.
This all seems overwhelming: I assure you it is not. These projects have so many moving parts that it can seem complicated; this reason is why most businesses hire these services out-of-office. Hiring someone to do this for your business full time would be the equivalent of a an 80,000 salary per year (or more). I can provide all of your professional marketing needs at an affordable price.